Business Success with CNC!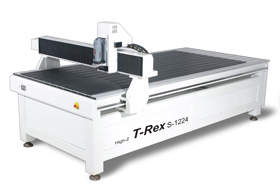 Advantages
Increased Productivity
Ultimate Precision
Reduced Costs
Rapid Development

Production In-House!
Now you can bring production in-house and increase your business productivity.
Your customer needs a customised version of your product? No problem!
With a CNC machine you can now offer your products on a short lead time and also open up the possibility of customisation and product variants. Whether you want to cut woods, foams, composites, plastics or metals, we have the machine for you. Your imagination is your only limitation of what you can produce with a CNC machine.
We offer machines in various sizes, from small portable units with a working area of 40cm x 30cm up to large steel frame constructions with bed areas of over 3m x 2m. Contact us today to discuss your requirements and personalised quotation.
Featured Products
Choose the product options first

Choose the product options first

Choose the product options first

Choose the product options first

Choose the product options first