CNC Manufacture in-House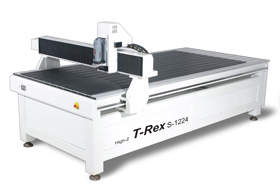 Advantages
Repeatable Precision
Rapid Development
Increased Productivity
Reduced Costs
Our precision CNC routers will equip your business with the latest affordable CNC automation, enabling you to bring manufacturing in-house.
Need a customised version of your product, or just run out of stock? With your own CNC machine on-hand you can now offer your products on a short lead time and offer added-value customisations or product variants, improving your agility and profitability.
We offer machines in various sizes, from small portable desktop or benchtop CNC routers, with a working area of 400 mm x 300 mm, through to 8' x 4' panel processing CNC machines, up to large steel frame constructions with bed areas of over 3m x 2m. Contact us today to discuss your requirements.
Featured Products
Choose the product options first

Choose the product options first

Choose the product options first

Choose the product options first

Choose the product options first