Machines of all Sizes!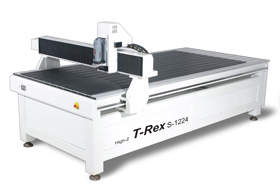 Advantages
Quality - Made in Germany
Increased Productivity
Reduce Costs
Rapid Development
New Innovations

Production In-House!
Our CNC routers will equip your business with the latest affordable CNC automation, enabling you to bring product development & manufacturing in-house.
We offer machines in various sizes, from small portable desktop or benchtop CNC routers, with a working area of 400 mm x 300 mm, through to 8' x 4' panel processing CNC machines, up to large steel frame constructions with bed size of 12m x 3m!
Featured Products
Choose the product options first

Choose the product options first

Choose the product options first

Choose the product options first

Choose the product options first

Choose the product options first

Choose the product options first

Choose the product options first

Choose the product options first

Choose the product options first

Choose the product options first

Choose the product options first

Choose the product options first